Article Options
Mark as New

Mark as Read

Bookmark

Subscribe

Email to a Friend
How does Meet Me work?
Question
How does Meet Me work?
Answer
Meet Me is an awesome way for you to find lots of other Tagged users that might interest you, and it's incredibly easy to play! If you're interested in featuring your profile in Meet Me, check out our Meet Me Headliners FAQ article.
To start meeting new people, simply:
Chose your Sexual Orientation and create a personal Tagline if you haven't done so already.

Once you've finished that quick task, all you have to do is use the filters and preferences in the left column to tell us who you're looking for and who can see you in Meet Me, then click the 'Save' button. To learn more about Meet Me and other Privacy settings, read: How do I configure my privacy settings?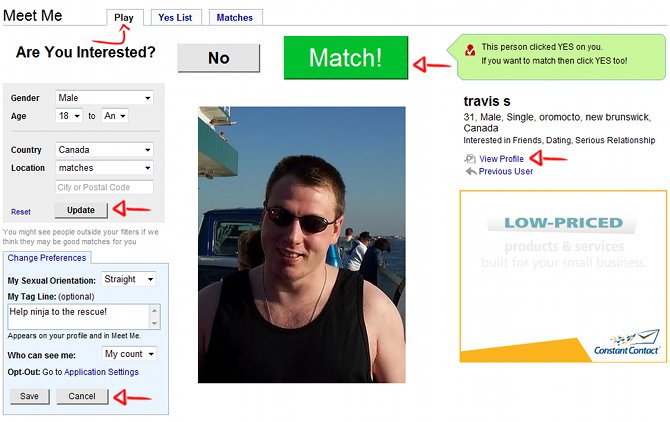 After configuring your settings, simply click "Yes" on anyone you'd like to meet! If you really want to get their attention, try sending a Gift their way at the top of the Play page!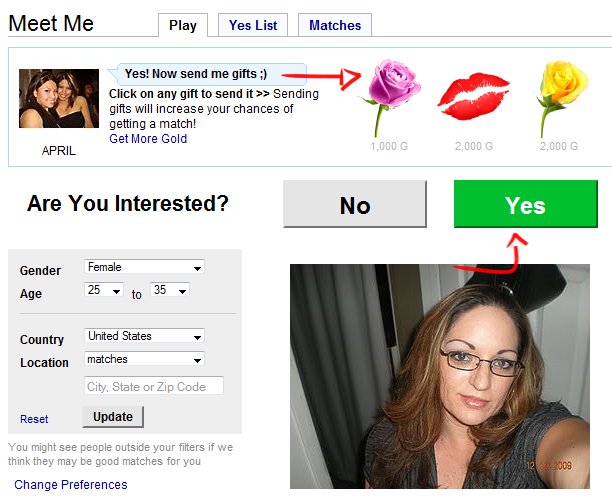 After you click "Yes" on someone, they'll be added to your Yes List tab
If you'd like to remove the user from your Yes List, hover your mouse cursor over their profile photo and click the red "X" that appears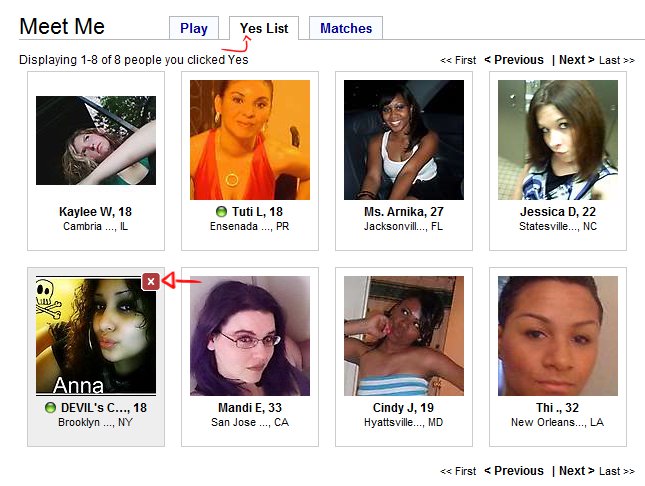 When you and another user have clicked 'Yes' on each other a 'Match' will be made, so make sure to check out the Matches tab to see Tagged users that are interested in you, too! You can Add them as a Friend, or send a Message, Comment or Gift from the links below their name!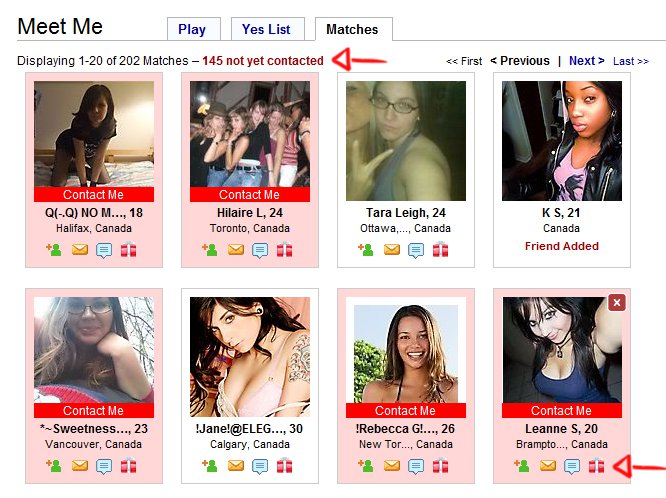 It's so simple to use- you can play Meet Me while sipping your morning coffee, brushing your teeth or petting your dog! There are thousands of Meet Me Matches made every day, so you're sure to find someone who interests you!
You can also check out this tutorial video for instructions:
Keep in mind the Meet Me Headliners is available dependant upon your location, if you don't have access currently then your location doesn't currently have this feature.